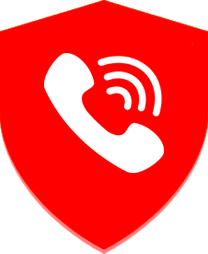 Terminate Pest Control offers professional pest control services in Brighton and Hove, East Sussex. We proudly offer immediate assistance, eradication, and solutions for pest removal. We have more than twenty years of experience in the industry, established in 1998 by our founders Bill and Tracy Mossman.
Since our launch, we have continuously adapted and added to our services to help combat the evolving issue of pest control. We are now proud to be a full-service pest control company, priding ourselves on offering expert removal solutions to both commercial and domestic markets.
There is mounting, nationwide pressure on councils, pest control companies, and the government to offer affordable and ethical pest control solutions, especially for seaside towns like Brighton and Hove. An ever-apparent issue, residents have been plagued by noise and droppings caused by seagulls all year round. Not to mention the litter caused by their persistent invasion of food waste bins.
We offer our services to both commercial and domestic premises. These include restaurants, pubs, bars, hotels, offices, leisure centres, and schools. When working at your commercial property or business, we do our utmost to minimise disruptions to you and your staff. 
We pride ourselves on our ability to meet industry hygiene standards. Our team are always up to date with the newest safety accreditations and qualifications, so you can call us with confidence that your commercial property or business is in good hands.  
You don't want your working environment or business to suffer as a result of poor pest management. Pests pose a serious risk to the health of your business, colleagues, and customers. Not only will we deal with the problem immediately, but we can also offer advice on how to prevent infestations from recurring. 
Our services are competitively priced to provide an expedient service for affordable costs. If you have any questions, queries, or concerns about your business, get in touch with one of our pest control specialists today. Our objective is to make your commercial property pest free as soon as possible.
What Types of Pest Control Do We Offer?
We offer a range of environmentally friendly pest control services, adaptable to all types of properties and commercial buildings. We take health and safety very seriously, ensuring all work areas are fit for purpose after we have treated the areas.
Rodents – Common signs of rodents include droppings and chewed up carpets and boxes. The majority of rats and mice are relatively timid but can often be heard moving around and scrabbling between the walls. We can help manage and solve your rodent problems by installing one-way rat flaps, fitting air vent covers, and blocking holes with modern anti-rodent material that is designed to not be chewed through. Terminate Pest Control can also help to protect your home from moles and squirrels in a non-lethal way.
Cockroaches, Bed Bug Treatments and Wasp Nest Removal – Cockroaches are responsible for transmitting diseases and are therefore a huge risk to health and safety. They also physically represent severe hygiene and sanitary issues, especially regarding restaurants and hotels. We can help combat cockroaches and bed bugs quickly and effectively.
Arrange Pest Control in Brighton
Contact us for an immediate response to your pest control problems. Our office is full staffed and we answer every question and call we get. We can send a technicians out at a time which best suits you, call us today on 01273 358565