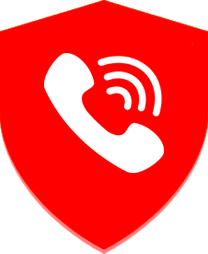 Terminate Pest Control offer a professional pest control service in Brighton and Hove, East Sussex. We proudly offer immediate assistance, eradication and solutions for pest removals. We have more than twenty years' experience in the industry, establishing ourselves in 1998 by our founders Bill and Tracy Mossman.
Since our launch we have continuously adapted and added our services to help combat the continuous issues with pest control. We are now proud to be a full service pest control company who pride ourselves on offering a humane removal solutions to both the commercial and domestic market.
There is nationwide growing pressure on councils, pest control companies and the government to offer affordable and ethical pest control solutions, especially for seaside towns like Brighton and Hove. An ever apparent issue all residents face is noise and droppings caused by seagulls all year round. Not to mention the litter caused by their persistent invasion of food waste bins.
We offer our services at both commercial and domestic premises. Including restaurants, pubs, bars, hotels, offices, leisure centres and schools. When working at your commercial property or business, we do our utmost to cause minimal disruption to you and your staff. 
It may surprise you to know, but every single species of gull are legally protected under the Wildlife and Countryside Act 1981. It is completely illegal to intentionally damage, harm, kill gulls or destroy their nests. Further to this, it is illegal and personally we feel morally wrong to restrict gulls from entering or accessing their nests.
The law however does recognise and give permission for use of certain non deadly or harmful pest control measures to tackle the issue of seagulls. These are more deflective and defensive as opposed to purposefully harmful. Proving resolutions and the minimilising general damage and social annoyance can be properly managed.
If you are in need of protecting your property from gulls we offer a range of methods. Please see a list below:
Bird Netting – This is one of the most effective and simple bird control methods. It serves to prevent the bird from landing and nesting on roofs in the first place.
Bird Spikes – You have most likely seen these before around shops and the seafront. They may look menacing and cruel, but in truth gulls will go nowhere near them.
Bird Wire and Posts – This is an effective deterrent system that blend into the architectural structure of buildings. They work well against both pigeons and seagulls.
You – The most effective method of preventing or reducing the influence and disruption that gulls cause, especially in urban areas, is you. Please don't feed seagulls and always get rid of your litter and recycling in designated and protected bins.  
We have the skills and techniques to get rid of pests fast. All our methods meet the rigorous requirements set by the BPCA and they also meet health and safety standards. Furthermore, we can also offer pet and child-safe options for complete peace of mind.
What Types of Pest Control Do We Offer?
We offer a range of environmentally friendly pest control services. Adaptable to all types of properties and commercial buildings. We take health and safety very seriously, ensuring all work areas are fit for purpose after we have treated the areas.
Rodents – Common signs of rodent include droppings, chewed up carpets and boxes. The majority of rats and mice are relatively timid, but can often be heard moving around and scrabbling between the noises. We can help manage and defeat your rodent problems by installing drain one way rats flaps, fitting air vent covers and blocking holes with modern anti-rodent material that is designed to not be chewed through. Terminate Pest Control can also help to protect your home from moles and squirrels in a non-lethal way.
Cockroaches, Bed Bug Treatments and Wasp Nest Removal – Cockroaches are responsibility for transmitting diseases and are therefore a huge risk to health and safety. They also physically represent severe hygiene and cleaning issues, especially with restaurants and hotels. We can help combat cockroach and bed bug fast and effectively.
Woodworm – Once woodworm gets into your furniture, building or decking you need to act quickly to minimise structural damage. The trick is to sort the problem the first time, so woodworm doesn't keep coming back time and time again. Our highly experienced and fully trained pest control technicians work on wooden structures, buildings and furniture of all ages and conditions.
Arrange Pest Control in Brighton
Contact us for an immediate response to your pest control problems. Our office is full staffed and we answer every question and call we get. We can send a technicians out at a time which best suits you, call us today on 01273 358565