Need a pest control expert in Cornwall & Brighton fast?  Terminate Pest Control offers affordable, effective and professional pest management services to eliminate pests from your home or business. With branches in Cornwall and Brighton, our expert pest technicians offer a fast response to your pest problems. Whether you are suffering from an infestation of bed bugs, rodents, insects or need bird control, we can help. We are BPCA certified and DBS checked to an enhanced level for complete peace of mind. We also offer a same day response emergency call out service. So, for an immediate response to your pest problem contact us now.
BPCA Certified Pest Management Technicians
We are members of the British Pest Control Association (BPCA) and are certified to deliver effective control solutions to terminate pests and stop them returning. As a result, you can rely on us to provide a professional pest management service that is effective and complies with rigorous regulations.
Got a pest problem you need eliminating immediately? We offer same day response emergency pest control call outs and professional free advice. Whether you have a moth infestation that needs addressing or you are overrun with rats, we offer a fast response.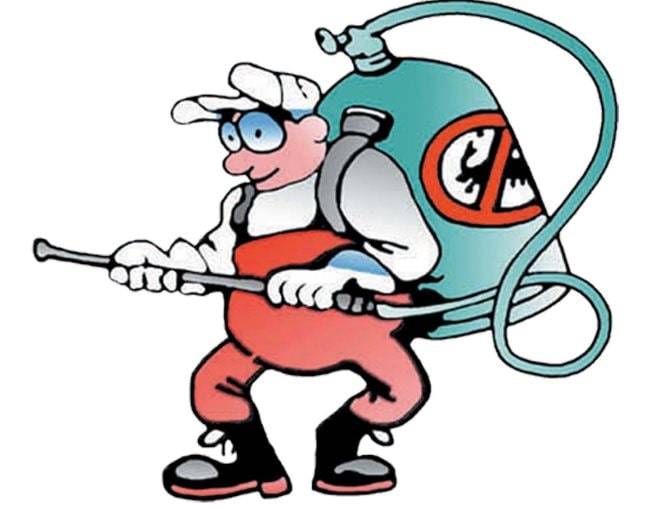 Contact Terminate Pest Control
If you have an issue with pests in Brighton or Cornwall, then call us for an immediate response. We can exterminate unwanted guests and free you from the embarrassment of dealing with a pest problem. Furthermore, our services are discreet, and we can visit at a time to suit you. Our professional services are available to both commercial and residential customers and we keep our prices low.
What our customers are saying
Very knowledgeable pest control company that can protect your home and business from vermin, I have found Terminate Pest to be quick and efficient in all that they do. If its a seagull, rat or insect problem give them a call!

Gulls Banished! For the first time in five years my roof is clear of gulls! The whole outfit are top class. Netting behind 3 chimney valleys and a post and wire system along the ridge was recommended, and the early signs are it was the perfect solution. I cannot recommend highly enough!

Amazing Service, Great Results Had an issue with a rat that didn't want to be caught. Called up and had Craig come out that day. Gave me a wealth of information and advice about how to stop them coming back. Not only did he provide me with fantastic service but he was a super easy to communicate with, very helpful and just brilliant to work with. Couldn't recommend another company or staff member. Craig was amazing.

Simply awesome! What more needs to be said!
Friendly, professional and efficient! Highly recommended​!!

Friendly people very responsive, turned up as agreed and sorted out the loft to keep the project on track.
Highly recommended.

Something that was a big problem for me was solved so easily for these guys. I just had to make a phone call and now I can sleep in peace! I don't normally go to the extent of reviewing a service but I felt they deserved it!

Gareth Routledge

12/11/2013

Great service!! The were quick, professional and efficient. If I ever need some more pest control work done I will instantly be calling the good people of Terminate. Thanks!

Mice in Roof Terminator service was prompt and very efficient,mice have gone .would definitely use them again.M Mitchell

Possible Mouse Infestation Craig from Terminate came to investigate our eaves for mouse infestation. He explained everything thoroughly and returned twice more to check and then remove the blocks. Thoroughly nice chap, very chatty and polite And professional. More than happy to recommend him. Sorry Craig, but I hope I don't need your services again but Thank you.

Incredible and Honourable Service Mr & Mrs Mossman

Having spoken to your husband Bill 24/6/2020 regarding my ongoing rat infestation, he kindly advised me to contact South West Water and suggest to them, perhaps there could be a problem with old or disused drains, particularly as my cottage is almost 300 years old and the rats were travelling or even living in them.
I contact SW Water, gave them Mr Mossmans (TERMINATE) advice, also informing them he had been twice before – the first visit 7 years ago the second time in February 2020.
SW water were excellent and efficient in their response, calling, viewing with the camera, and placing the bait the very next day (26/06/20.
Indicating they agreed with Mr Mossmans assessment of my problem, they took great interest in Mr Mossmans report and that he would be happy to speak to them if it would assist further.
I write to you both for two reasons.
1. I am very impressed with the fact, instead of yourselves repeatedly coming out to deal with, what for me, could be a potentially expensive and unpleasant problem, you suggested SW Water.
2. The fact you passed your business elsewhere, as you advised me and missed out on financial gain for yourselves.
I find that quite incredible and very honourable.
I would recommend your business to anyone and if occasion arises, I will do so.
I thank you both sincerely for what I interpret as good old-fashioned decency and honesty.

Recommended! Great service from Ky at Terminate. Really prompt response when I called – explained prices and came round same day to help with rodent problem. Resolved very professionally over a couple of visits, and gave advice on prevention. Helpful and friendly. Would not hesitate to recommend – thank you!